Why Work With Us?
Here's what our satisfied customers are saying about us: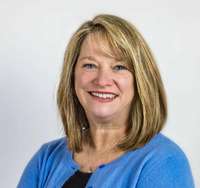 Kerry Flynn

"Kerry is very professional and personable. We ran in to some difficulties during the purchase process and were very happy to have Kerry supporting us. She was thorough and diligent in resolving the issues and kept us updated throughout. And her calm demeanor helped keep me calm. I wouldn't hesitate to recommend Kerry to any family or friends looking for a realtor and should we decide to sell in the future, Kerry will be the first person we call."  
View this property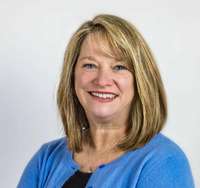 Kerry Flynn

"Kerry went way above and beyond for us.  She kept us afloat, gave us hope, and found us the perfect house.  She is an amazing person with such a big heart."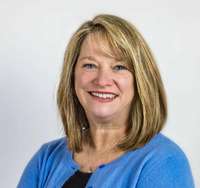 Kerry Flynn

"Kerry went out of her way on multiple occasions to accommodate us. She was very responsive to us when we had questions, showed up on time to every appointment, and volunteered to be there at important moments for us. As first time home buyers, we needed guidance and Kerry was very patient with us, very informative, and an overall pleasure to work with. She always had our best interests at heart, even when it may have been something we did not want to hear. I have continuously recommended Kerry to my family, friends, and coworkers and strongly suggest anyone searching for a wonderful realtor, and more importantly, a truly exceptional person, to represent them in their search for a home, to contact 
Kerry Flynn."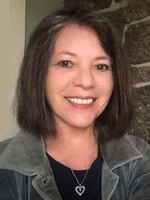 Maureen Clayton
Maureen Clayton was very professional, extremely courteous and asked the right questions while providing me with valuable advice.
Maureen was professionally aggressive in arranging Open House Visits, Contacting other brokers, Calling Customers and advertising the property. As a result of her efforts, the house was shown to many customers over a relatively short period of time.
The house, being 20 years old, was in need of certain repairs and some painting. Maureen sent me pictures, spoke with me, advised me, and arranged for craftspeople to do the work.
Through her relentless efforts, the house was sold at a fair price (which she recommended).
I could not have done it without her!!!
I heartily recommend this outstanding person for anything and everything to do with realty transactions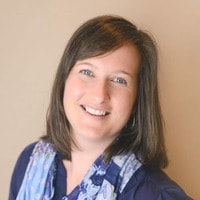 Aubrie Hall
We approached Aubrie about potentially selling our condo and thank goodness we did! Aubrie was attentive, proactive, and on top of everything. Within a week of asking to work with her, she had the paperwork drawn up, done her research on the condo and nearby comp's, and had a full understanding of our condo association and amenities. We were surprised at just how much she did and how on top of the entire process she was, right till closing day. Aubrie was honest and upfront with us when it came to suggesting some maintenance and "face lifts" before showings to enhance our condo to buyers. After extensive research, Aubrie suggested a starting selling rate but we decided to list it a little higher to see if we would get any interest. Aubrie was always in contact about showings and any feedback (good or back) afterwards. After a few months of many showings but no serious interest, we reduced the price back down to what Aubrie had originally suggested and it sold at that exact price. So take it from us, trust her experience, knowledge of the area, and understanding of typical buyers of your location. We would highly recommend Aubrie to anyone looking to sell or buy. She will take it upon herself to get the best for you and make it an easy process. We miss getting texts from her!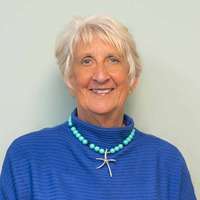 Marcia Foster
Marcia did a fantastic job outlining homes for my wife to see while visiting from Oklahoma in search of a home in York, Maine. After only a single day of viewing, Marcia and we negotiated a great deal on a home in a very desirable yet affordable neighborhood. I wouldn't hesitate to use Marcia again or recommend her others.
Margaret Mitchell
Margaret is professional, straight forward and extremely knowledgeable. She makes you feel like you're her only client and ensures she looks out for you and your interests. She can anticipate a forthcoming issue and has all the expertise to ensure everything is completed in a timely manner. We have purchased two homes and sold another with her. Not one detail was ever overlooked and her diligence in closing the deals was amazing. Call her !!!
David Burgess
David is a true professional. I was informed of the process every step of the way. Selling my mother's house was not easy for me, but David made the process go as smoothly as possible. I would recommend David to anyone in need of a real estate professional.
Lorilyn Barrett
I had the pleasure of working with Lori Barrett to purchase my home in Cape Neddick. She is a conscientious, positive, efficient, experienced agent who was very responsive to my needs. I would recommend her highly and without reservation.
Susan helped me sell my house, a process she made seamless. Throughout this process she was always available and professional. Susan also helped me purchase a condo a new experience for me. This was a more difficult move but once again Susan was there to answer questions and help me get answers. Susan was always my advocate and I trust her knowledge and experience. She will always do her best for you.